EXAMPLE TRAINING FORMATS
The book contains 60 bursts of distilled wisdom – each in the form of a provocative thought on a sticky note. Each thought can be read in a second, and the short form accompanying copy in less than one minute.
Growth, communication, innovation, creativity, relationships and thinking are all covered, with ten provocative thoughts in each area.
The thought is placed on the wall, and for 5 minutes attendees are asked for their rapid reactions in relation to the brief, product or company in question. Ideas are collected fast and then we move on to the next thought.
The training is modular per hour chunk. So for example, all six areas can be covered in a day on one subject matter. Or six different products examined for innovation. Or six different departments examined under the relationships area. Or any other blend that fits a need.
The sticky note format is a powerful way to stimulate teams in a fast-paced manner. It can also be used as a shot in the arm or intervention in lengthy awaydays.
The Smart Thinking Book has been road-tested at a range of directors' sessions.
Here are half a dozen examples. Click on a spread to enlarge for more detail.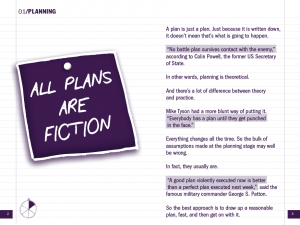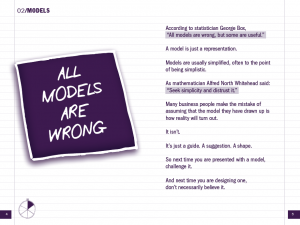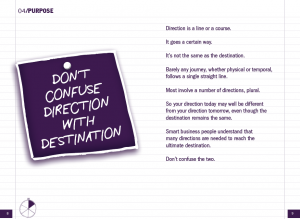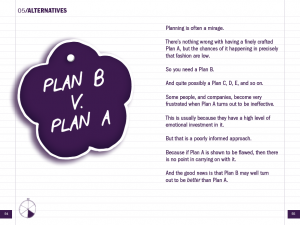 Richard Hytner, Deputy Chairman, Saatchi & Saatchi Worldwide, and author of Consiglieri
"A fast, no bullshit shot in the arm for all of us who forget how simple business can be. Punchy + Bouncy = Refreshing!"
Chris Baréz-Brown, Founder of Upping Your Elvis, and author of Shine and Free!
"So many business books comprise a few good ideas and a lot of padding. Kevin's book is full of a lot of good ideas and NO padding. Which would you prefer?"
Euan Semple, ex-BBC, and author of Organizations Don't Tweet, People Do
"I like my fiction meandering and time consuming. I like my non-fiction informative and straight to the point. Kevin's book meets the second criteria admirably – simple valuable messages, efficiently conveyed."
George Cooper, author Money, Blood and Revolution
"Another gem from the King of Common Sense. Kevin has beautifully captured the most common challenges that we all encounter in our business lives, and distilled them down to them to their most fundamental parts, and offered a variety of possible solutions. Invaluable and inspirational."
Chris Carmichael, Global Head of Media, HSBC
"World class trainer."
Diana Rhodes, Head of Strategy & Planning, Royal Mail MarketReach
KEVIN DUNCAN is a business adviser and marketing expert. His books have been translated into over a dozen languages. The Diagrams Book and The Ideas Book are ideal companions to this one. Find out more at theideasbook.net and thediagramsbook.com.